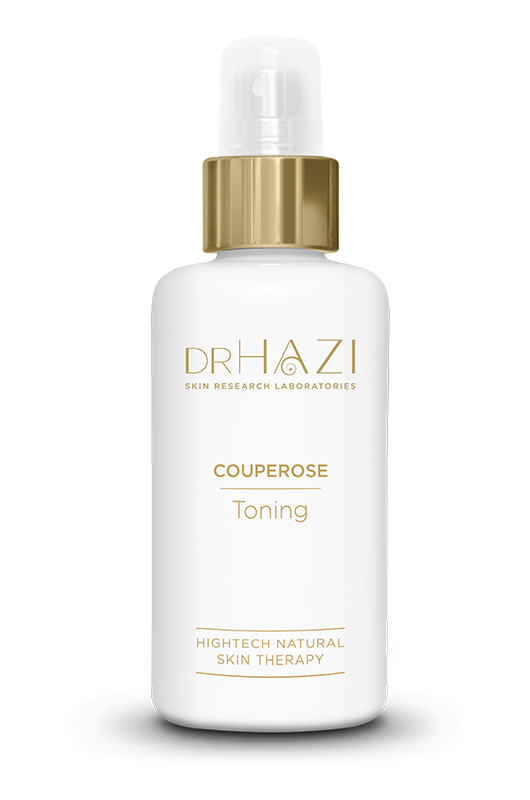 Couperose Toning
---
An ideal face wash water for nourishing venous skin prone to flushing. Its herbal components reinforce vessel walls, mitigate flushed skin, improve circulation, reduce the skin's sensitivity and effectively soothe the epidermis.
This oil-free facial toner stimulates the natural forces of the skin in a gentle way. It is especially suitable for red, irritated and damaged skin.

The composition of valuable ingredients like strawflower, chamomile, grapes, acerola and palm rose has a regulating and balancing effect on the skin. This helps to strengthen the walls of the blood vessels, reduce redness and improve blood circulation. The oil serums' active ingredients are easily absorbed by the skin and ensure a refreshed and purified skin appearance.

For maximum effect, it is recommended to combine this facial toner with the special couperose oil serum and special couperose cream.
BIOACTIVE INGREDIENTS

Niacinamide (Vitamin B3) - Collagen Protein - Stable Vitamin C - Resveratrol bioferment
Natural essential oils
Organic geraniol, Bio palmarosa oil
Fragrance
Natural fragrance, gentle scent of rose