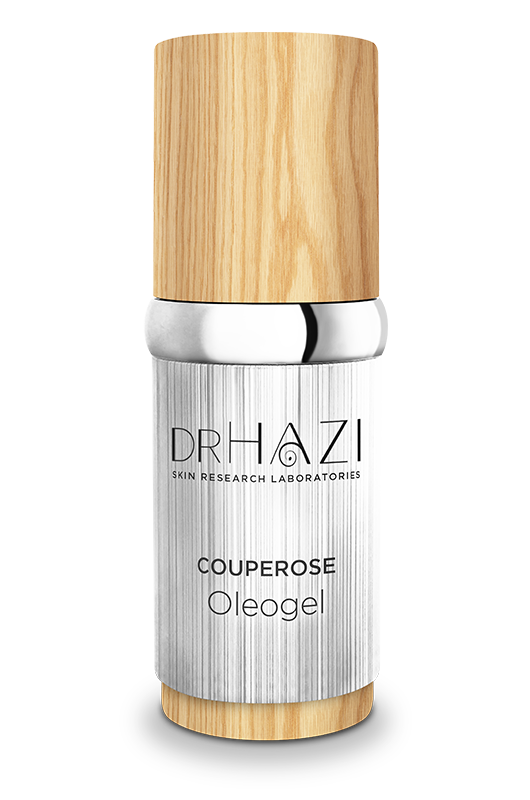 Couperose Oleogel
---
A nourishing oleogel particularly rich in herbal extracts. Its everyday use provides perfect care for venous skin prone to flushing. Its oil component has a regenerative, anti-inflammatory and skin-renewing effect without clogging the pores.
This oil serum contains ingredients that strengthen the walls of blood vessels, reduce the redness of the skin, improve circulation, reduce sensitivity and effectively sooth the epidermis. Coenzyme Q10, vitamin C and bisabolol help strengthen the uppermost layer of the skin and vitamin E protects against environmental harm like UV radiation. The result is a more evenly complexion and naturally soft and velvety skin.

This serum was specifically developed for the treatment of couperose skin.
PROFILE
Organic Rice bran oil - exceptional antioxidant and regenerative

Organic Grape seed oil - contains many flavonoids, vitamin C, vitamin A, vitamin B

Organic Sea buckthorn seed oil - with soothing, anti-inflammatory properties

Organic Pomegranate Seed oil - improves skin elasticity and reduces the water loss
BIOACTIVE HIGHTECH INGREDIENTS
Resveratrol (Grape Seed Extract) - Madecassosid (Tiger Grass extract) - Sea buckthorn extract - Horse Chestnut Extract - Chrysanthemum flower extract - Japanese honeysuckle extract - Bisabolol - Panthenol (provitamin B5) - Koenzym Q10 - Vitamin E - Vitamin C Stable - Bio Totarol