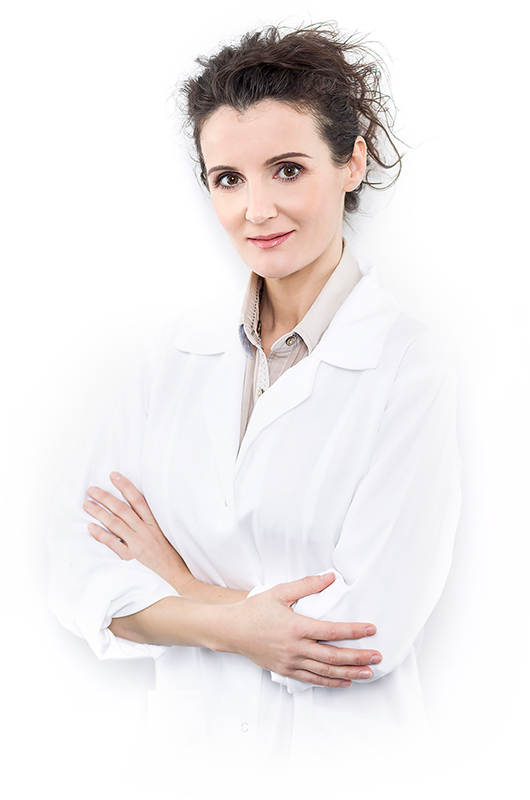 SCIENTIFICALLY FORMULATED SKIN TREATMENTS, MADE IN HUNGARY
From conception to dispatch, our Hungarian-based premises house every step of the production process. Our founder and formulating scientist Edina Hazi Dr understands the complexities of the skin and of the active agents so she works in-house laboratory to formulate innovative hightech natural beauty products. Here they are manufactured, labelled and packaged in Hungary, and sent out to the whole world.
DRHAZI Hightech Natural Cosmetics create visible and biological changes in the skin, distinguishing us as one of the best skin care brands in the entire world.
The DRHAZI products represent an entirely new branch of beauty care. As they're 100% natural, active agent cosmetics, they are also unique, professional, cellular-level medicosmetics.
OUR INNOVATION
We combine traditional knowledge with the results of the latest research in order to create the highest quality skin care possible. Our products solely contain pure and valuable, natural ingredients.
ADVANCED COSMETIC PRODUCTS REPRESENT A NEW GENERATION, WHICH IS SEVERAL TIMES THE EFFICIENCY OF CONVENTIONAL FORMULATIONS.
DRHAZI products are 100% made from natural ingredients - 100% active agents cosmetics
Used in the molecular biological results. The latest and most valuable active substances build up our products.
Mode of action of the components of our products are built on each other, reinforce each other, in fact maximally concentrated medicosmetics. Less amount of which is a much stronger effect can be achieved compared to traditional products.

Dr Edina Hazi
Natural cosmetics specialist, researcher and product developer and manufacturer
OUR COMPANY STRIVES FOR PERFECTION, THEREFORE WE USE ONLY 100% NATURAL AND HIGHLY EFFECTIVE INGREDIENTS FOR THE MANUFACTURING OF OUR NATURAL MEDICOSMETICS
DRHAZI BALANCE - With the globally unique DRHAZI skin renewal procedures, we're capable of normalizing impaired or sick facial skin – rosacea, acne – with natural methods.
DRHAZI ANTI AGE - The Organic facial reconstruction developed by DRHAZI results in full-scale natural facial rejuvenation.
DRHAZI products represent an entirely new branch of beauty care. As they're 100% natural, active agent cosmetics, they are also unique, professional, cellular-level medicosmetics. They represent a transition between cosmetics and dermatology. The active ingredients of this selection offer the perfect solution for achieving a rapid and visible anti-aging effect with rich / light / luxury / special formulas.
1. VALUABLE AND PRECIOUS RAW MATERIALS
As base oil, we use the highest quality avocado, almond, jojoba and rice oil
Instead of conventional water we use floral water of all kinds (directly from plants and flowers), or deuterium reduced water and thermal water
2. MOST EFFECTIVE AND MOST VALUABLE SKIN-IDENTICAL BIOTECHNOLOGICAL ACTIVE INGREDIENTS
Peptides – rejuvenating and healing agents that act on the cellular level
Skin's own agents - ceramides, liposomes, amino acids, vitamins, etc. – regenerating and skin-regenerating agents
Extracts from plants – we use only the most valuable active substances from medicinal herbs and plants – acmella, lotus flowers, prickly pear cactus, cat's claw, daisies, passionflower, amla-fruit (Indian gooseberry - favoured ayurvedic fruit), mitracarpus etc.
3. PRESERVATION THROUGH 100% NATURAL HERBAL SUBSTANCES
As main ingredient we use Totarol - an excerpt from the totarol tree which is a unique vegetable preservative that gets delivered to us from New Zealand
We use precious, mainly organic pure essential oils as a preservative – palm rose oil, rosemary, dogbane plant, peppermint, etc.
We manufacture valuable antiseptic plant extracts – lonicera japonica, rosemary etc.
100% protection through airless dispenser system – the innovative airless dispenser seals the product airtight and therefore lengthens its preservability. Does not constitute a threat to aquatic organisms. The system allows a complete emptying of the content.
4. ADVANCED BIO/NATURAL PACKAGING MATERIALS
Airless crucible - modern and safe
Instructions - for every product we provide proper skin care advice
Correct information - on the packaging we describe the ingredients