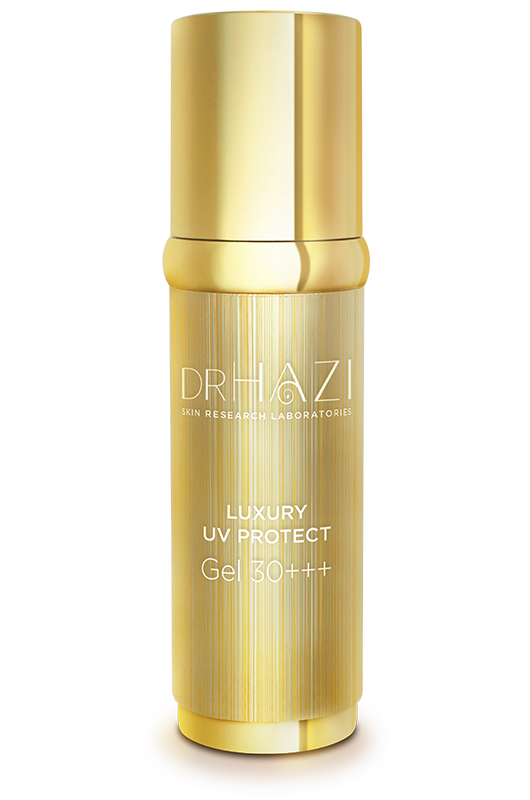 UV Protect Gel 30+
---
This transparent, oil free and natural sunscreen gel combines titanium dioxide and zinc oxide to provide all-over skin protection. Excellent for face and body.
A 100% natural oil-free physical sunscreen gel for body and facial care. The plant extracts provide cellular protection and additional care with natural antioxidants – including Jericho rose, red algae, plant-based Vitamin E, Vitamin C and Totarol. It features the latest organic transparent sunscreens and thus the product leaves no white spots as customary in the case of physical sunscreens. Easily spread across the skin and economically dispersed. An ideal choice for people with fair skin or children.
protects from harmful UVA & UVB rays
does not contain nano-particles
minerals are non-coated
bio-degradable
reef friendly

Extracts of green tea, red algae, aloe vera moisturize and replenish the skin of vitamins and minerals.
Provides SPF 30 protection. A mineral based sunscreen gel provides the same level of UV protection and the same level of water resistance, yet goes further in moisturizing and nourishing the skin for the most gentle and sensitive member(s) of your family.
---
PROFIL
titanium dioxide - UV-resistant properties
zinc oxide - the broadest spectrum UVA and UVB absorber
aloe vera - hidrating
green tea, Totarol - anti-oxidant and anti-bacterial properties

jericho rose - DNS Protection

vanilla extract

- moisturizing
BIOACTIVE SUBSTANCES
Bio Green tea extract - Rose of Jericho extract (Glycoin) - Grass Purslane extract (cathepsin G inhibitor) - Organic Vanilla Extract - Stable Vitamin C - Vitamin E - Totarol
---
How to use
Thoroughly apply on the skin before sunbathing and after swimming.