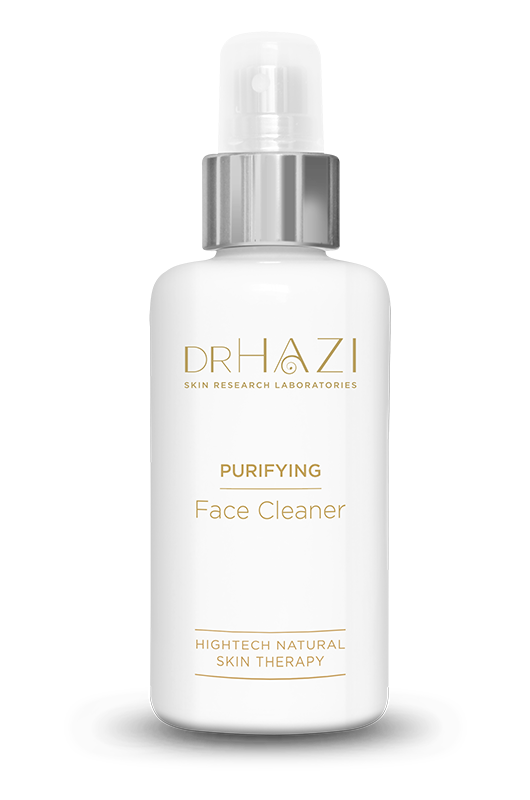 Purifying Toning Milk
---
An ideal face wash for the care of combined, problematic skin and loose pores. It contains soothing, disinfecting and anti-inflammatory active agents. Its ingredients help contract the pores and spectacularly improve the look of the skin. Based on the DRHAZI concept, it greatly supports the absorption and integration of the oleogel.
This facial toner is especially suitable for blemished, oily skin with enlarged pores due to its oil-free and regenerating composition. Its natural ingredients act soothing, antiseptic and anti-inflammatory. When used regularly, the toner will help to dramatically improve the complexion and act against blackheads and blemishes.
The toning water can be used both, throughout the day or over night.
BIOACTIVE HIGHTECH INGREDIENTS

Salicylic Acid (Willow bark extract) - D-panthenol (provitamin B5) - Organic sulfur - Vegetable AHA - Lecithin - Bio Totarol
Natural essential oils
Organic lavender oil, Organic rosemary oil, Oil of wintergreen
Fragrance
natural fragrance, fresh scent