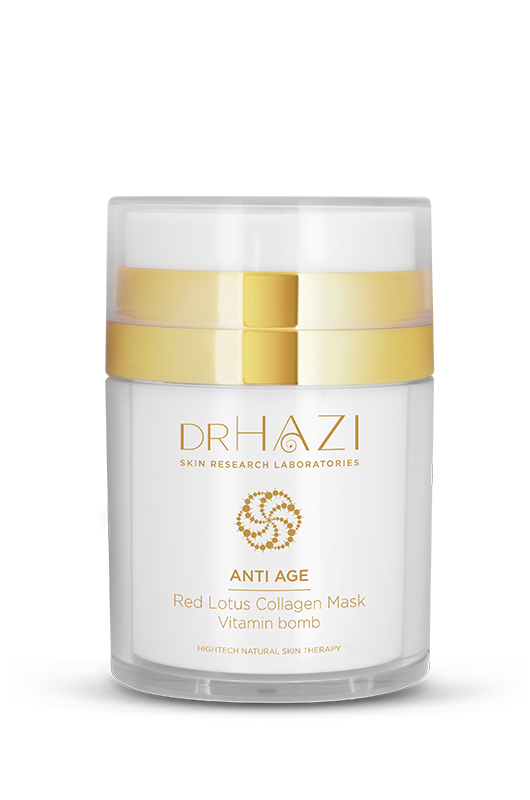 The selected skin care rejuvenating luxury Red Lotus Collagen Mask is formulated with a dozens of different lotus species and flavonoid fruit extracts to help the skin retain moisture, fight free radicals, and stimulate cell turnover.
microbiome balancing
tissue regenerator
anti-wrinkle
vitalizing, invigorating
A rich, multi-tasking mask infused with powerful ingredients that moisturize and soothe to visibly revitalize and perfect skin. Pomegranate seed oil reduces visible redness and strengthens the skin barrier. Infused with huge flavonoids and silk extracts with antioxidant properties, this luxurious treatment also features a probiotic and a powerful combination of peptides for more toned, firmer looking skin, and a glowing, visibly renewed complexion. Can be worn overnight for intensive nourishing.
Valuable cell rejuvenating active agents are blended with a liposomal soluble collagen complex to easily penetrate the skin's pores. The floral Stem Cells help restore elasticity and firmness, repair the signs of aging, including the appearance of fine lines and wrinkles, and leaves your skin as velvety, smooth, and radiant as an lotus floral!